In Loving Memory of Monique Beljanski
Dear Friends & Family of Maison Beljanski,
Monique Beljanski left us on November 5th after a long and full life. She was very loved and will be deeply missed.
Monique's legacy will forever live on in the hearts and minds of those who had the privilege of knowing her. Her unwavering love and devotion to her family, along with her significant contributions to the medical field, inspire us all to strive for greatness and make a positive difference in the world. While she will be deeply missed, her memory will never be forgotten.
The Beljanski® Approach To Wellness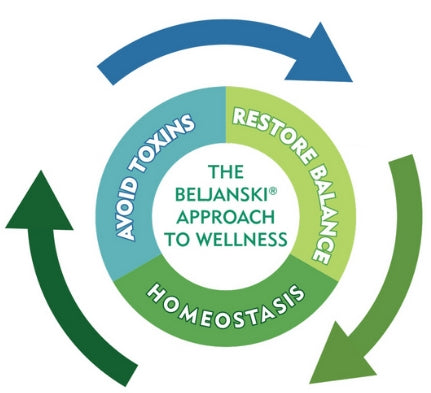 The Beljanski® Approach to Wellness was developed as a holistic health philosophy based on the idea that health starts at the cellular level.
This approach provides practical recommendations to avoid environmental toxins, remove those that are harming us and support the immune system.
Learn More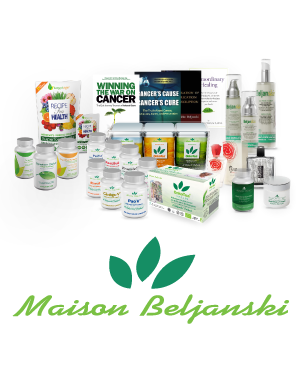 Thank you very much for your good advice. My mom has been taking your supplements for three years now, with very good results. Thanks to you and her incredible courage, she just turned 88 on October 18th.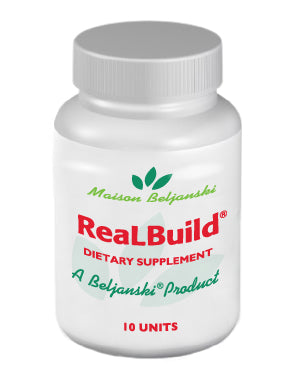 ReaLBuild®
To me, ReaLBuild® is very reliable, it truly rebuilds me. I stick with it because it is plant-based and I'm not involving myself with a chemical-based product for my long-term care.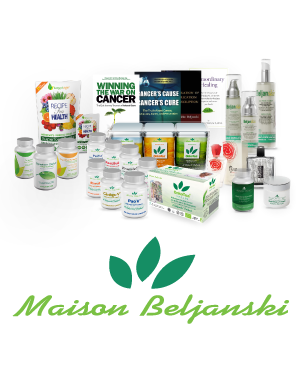 The delivery is very fast. There are never any errors in the processing of orders. I have been ordering these products for more than 10 years and I am totally satisfied with the quality.

OnkoTea®
Through the advice of my healthcare professional, this product has been a great benefit to my health needs. I just met a supplement that matches my health issues, and I am delighted.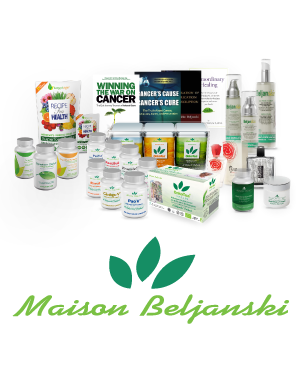 Hello,
Although perfection does not exist, Beljanski is as close as you can get. The customer service is very reactive. The order process is almost instantaneously, and the delivery, in the given time, in spite of the problems of transport due to the current economy is still really fast. The products are carefully packed. Thank you for caring about us customers.

Ginkgo V®
This product surpasses the description and it has amazing health benefits I did not even expect. A miracle from nature.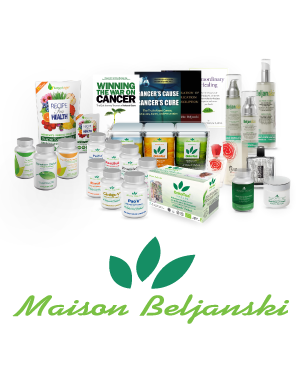 I have always been completely satisfied with the products and customer service I've received over the years.

Pao V "FM"®
I highly recommend this dietary supplement. Pao V "FM" really helped to improve the way I felt.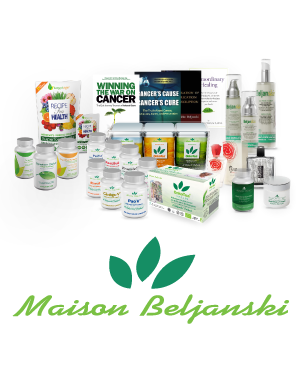 I thank you very much for your kindness and your compassion. Your product really helps me and is really fantastic. I will continue to use it on a permanent basis. I will pass on your details to a friend of mine who lives in France so that she can order your product as well.
Thank you again for your help.

Upcoming Events
Learn more about holistic approaches to health and integrative medicine at one of the following events organized by Maison Beljanski or our Partners in Health. 100% of the proceeds will be donated to The Beljanski Foundation to help fund anticancer research to cure cancer the natural way.
[[ event.date ]]
[[ event.time ]]
[[ event.name ]]
[[ event.subtitle ]]
Open to all
Exclusively for Healthcare Professionals
Book now
See Books
Expand Your Knowledge
Health Coaching
Helps You Achieve Your Health Goals Through A Personalized Action Plan
Book A Session