[[ Shopify.formatMoney(2700 * global.rate) ]]
$27.00
Colonet™ is a formula rich in natural extracts known to promote the restoration of the intestinal flora and gently assist the colon in the elimination of toxic waste, parasites and bacteria.*
Product Details
To maintain a healthy body, one needs to be able to assimilate efficiently the food absorbed and eliminate the waste products. The final stages of the digestion process take place in the colon, where water is eliminated, vitamins produced and waste removed. Unfortunately, modern food, consisting mainly of processed products, produces indigestible waste in the intestine that clogs and gradually slows down the natural digestion process. A malfunction of the digestive system is often the root cause of a number of complications such as irritable bowel syndrome (IBS), headache, stomach pain, loss of appetite or weight gain.
Colonet™ is a rich and complex compound, for a non-aggressive action, working to consolidate the digestive system and repair the intestinal wall. Colonet™ does not contain laxatives that can cause discomfort, pain or laxative dependency.*
Content: 60 Vegetarian Capsules
Suggested Use: Take 2 capsules per day with a glass of water, or as recommended by a healthcare practitioner. Do not exceed the recommended daily dosage. Food supplements should not be used as a substitute for a varied diet and a healthy lifestyle.
Recommendations: Keep out of reach of children. Consult a healthcare practitioner before use if you are pregnant, nursing, have a medical condition or are taking any prescription medication. Our formulation does not contain any known allergens. However, while our Manufacturers take steps to minimize the risk of any cross contact, we cannot guarantee that any of our products do not contain trace amounts of, and are safe for consumers with peanut, tree nut, soy, milk, egg, shellfish or wheat allergies.
Restore The Intestinal Flora*
Safe & Nonprescription Ingredients
Assist Digestion Process*
Our Story Behind The Product
Not Just Good For Your Colon
Exposure to antibiotics, heavy metals and artificial sweeteners induces gut microbiome toxicity. Maintaining good colon health will not only help prevent colon issues, but the things that are good for your colon are also good for almost all bodily functions: your heart, brain, kidneys, liver, skin, hair and overall well-being.*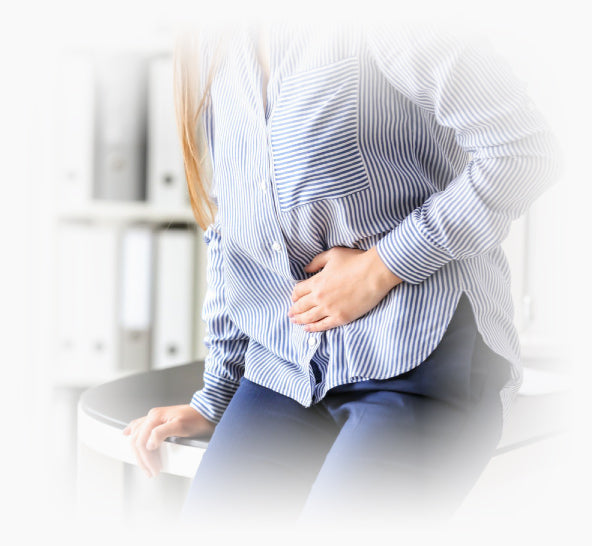 Constipation Is Not Just A Symptom
It can also be the root cause of other conditions: like toxin reabsorption in the colon (including excess hormones) and inducing an imbalance of intestinal flora (with possible overgrowth of unwanted bacteria and/or pathogens). Fatigue and weight gain may result from constipation. Over time, microbiome disruption may even lead to the development of chronic diseases such as diabetes, obesity, allergies and gastrointestinal disorders.*
Intestinal Barrier Integrity Is Essential To Our Immune System*
Roughly 100 trillion bacteria reside in the gastrointestinal tract and have a vital role in digestion and the development of the immune system. An imbalance in the intestinal barrier structure can flare up into an uncontrollable immune reaction in the intestinal microenvironment or allow the unrestrained growth of microbiota, which leads to various diseases, including intestinal inflammatory disorders, extra-intestinal autoimmune diseases such as rheumatoid arthritis and multiple sclerosis, and metabolic disorders such as diabetes and obesity.1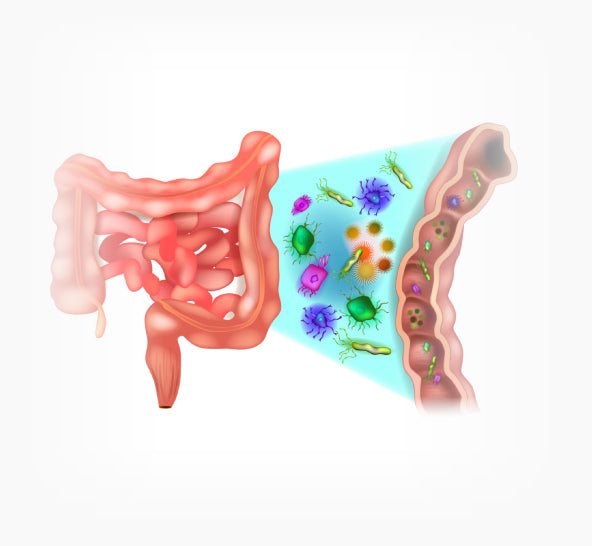 Targetage®: Unique And Powerful Formulas
Made from the highest quality ingredients available
L-­glutamine: Helps repair the lining of the gut and avoid leaky gut. In a 2007 study involving 109 patients undergoing colorectal surgery for cancer, researchers found that L-­glutamine supplementation decreased post­operative complications and reduced the duration of hospital stay among patients (Journal Colorectal Disease).*

Broccoli Powder: The August 2009 issue of the "Journal of Food and Agricultural Science". published a study: liver and colon, two important organs of detoxification and elimination, responded well to broccoli powder ­supplemented diets for seven days in laboratory animals, showing increased activity of antioxidants and enzymes involved in detoxification. Additionally, levels of prostate antioxidant activity increased. The study was conducted at the Department of Food Science and Human Nutrition, University of Illinois at Urbana -Champaign.*

Marshmallow Root: An in vitro study from 20101 found that aqueous extracts and polysaccharides from marshmallow root can be used to treat irritated mucous membranes. Research suggests that the mucilage content creates a protective layer of tissue on the lining of the digestive tract. Marshmallow root may also stimulate the cells that support tissue regeneration.*

Ashwagandha: Ashwagandha powder is administered by Ayurvedic doctors to strengthen an exhausted nervous system that is manifesting signs such as emotional instability, agitation or feeling stressed out.*

Burdock: Blood sugar
* These statements have not been evaluated by the Food and Drug Administration. This product is not intended to diagnose, treat, cure, or prevent any disease.
Customer Reviews for Colonet™
Customer Reviews
Based on [[ list.length ]] reviews
[[ totals['5'].percentage ]]%
([[ totals['5'].count ]])
[[ totals['4'].percentage ]]%
([[ totals['4'].count ]])
[[ totals['3'].percentage ]]%
([[ totals['3'].count ]])
[[ totals['2'].percentage ]]%
([[ totals['2'].count ]])
[[ totals['1'].percentage ]]%
([[ totals['1'].count ]])
[[ review.form.reviewer_name[0] ]]
Verified Buyer
[[ review.form.review_title ]]
[[ review.form.review_body ]]
Frequently Bought Together