[[ Shopify.formatMoney(2700 * global.rate) ]]
$27.00
Lovaliver® is a rich complex of powerful ingredients carefully chosen for their ability to promote detoxification and help support the liver's own regeneration system.* This new preparation includes a natural vanilla extract, lending its great aroma to this otherwise intense formula.

Product Details
Lovaliver® is a dietary supplement rich in powerful antioxidants including N-Acetyl-L, which is known to help the liver to regenerate.*
The liver is one of the most complex and essential organs in the body: not only is it involved in the process of digesting food, but it also acts as a filter for purifying the blood. Finally, the liver has the ability to regenerate, provided the liver is in good health.
The large number of pollutants (present in the environment, food, etc.), to which our body is exposed every day, produces an excess amount of toxins, which causes the liver to struggle to filter. This "damaging" of the liver can cause various diseases ranging from poor digestion to cirrhosis or cancer. More than 30 million Americans1 and 29 million Europeans complain of liver dysfunction.
Lovaliver® is a complex specially studied to facilitate the production of glutathione, which is essential for the proper renewal of liver cells.* The natural vanilla extract gives this powerful formulation a pleasant taste and fragrance.
Content: 60 vegetarian capsules
Suggested Use: Take 2 capsules per day with a glass of water, or as recommended by a healthcare practitioner. Do not exceed the recommended daily dosage. Food supplements should not be used as a substitute for a varied diet and a healthy lifestyle.
Recommendations: Keep out of reach of children. Consult a healthcare practitioner before use if you are pregnant, nursing, have a medical condition or are taking any prescription medication. Our formulation does not contain any known allergens. However, while our Manufacturers take steps to minimize the risk of any cross contact, we cannot guarantee that any of our products do not contain trace amounts of, and are safe for consumers with peanut, tree nut, soy, milk, egg, shellfish or wheat allergies.
References:
1. American Liver Foundation. "Liver Awareness Month 2010." Liverfoundation.org. American Liver Foundation, 2010. Web. 12 Dec. 2012.
Support Liver Regeneration Process*
Safe & Nonprescription Ingredients
Promote Cellular Damage Repair*
Our Story Behind The Product
Toxins Are Everywhere
Toxins find their way into our bodies in countless ways, and in many cases cannot be avoided. They are abundant in the food that we eat and the products that we use. Milk contains growth hormones that are given to cows, fish are notorious for their high levels of mercury and fruits and vegetables are usually covered in pesticides that do not come off when washed with water.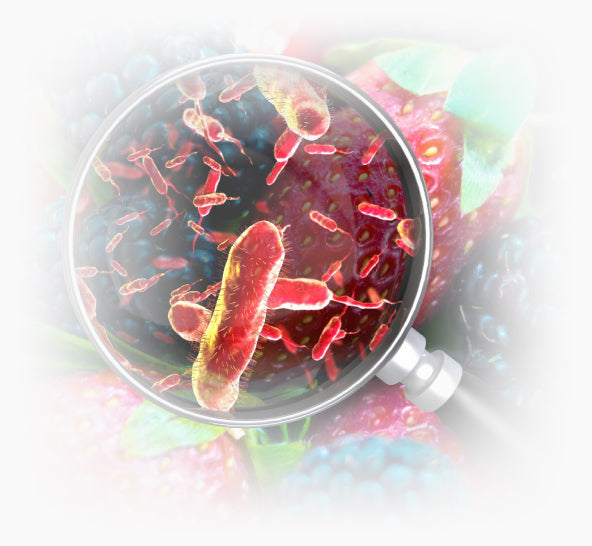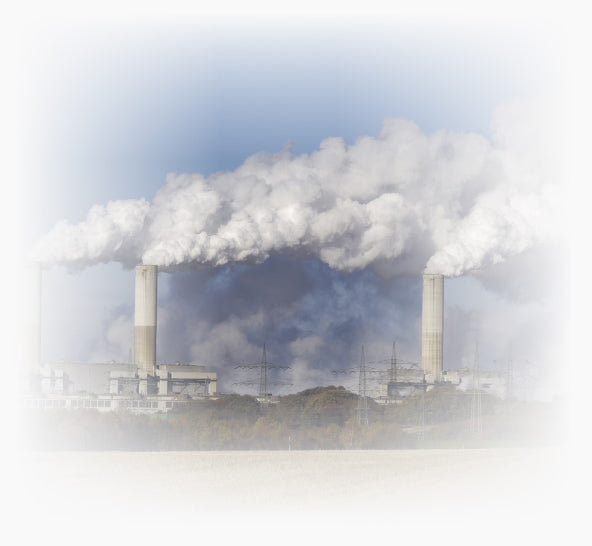 Extreme Pollution Affects Our Health
The extreme pollution that we have ceaselessly dumped into the environment is getting back at us and affecting our health. While this is a commonly accepted notion today, it was actually developed years ago in the 1960s, thanks to the work of scientists like Dr. Mirko Beljanski (1923-1998), who was able to offer a scientific explanation at the cellular level of how environmental toxins affect the DNA at the core of our cells.*
A Healthy Detoxification
Detoxification involves the removal of harmful toxins that build up in your body over time. The body does detoxify itself naturally to a certain extent, but it cannot always cope on its own with the amount of harmful molecules that it encounters. When incorporated into your lifestyle, healthy detoxification can be an effective strategy for overall health and disease management.*
Targetage®: Unique And Powerful Formulas
Made from the highest quality ingredients available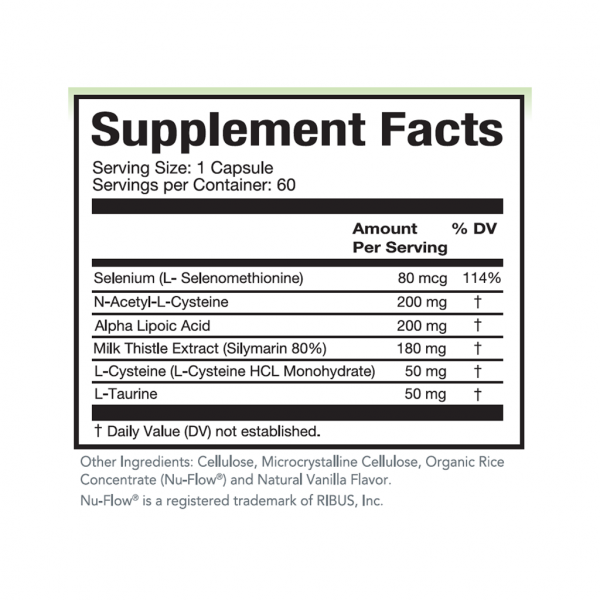 Selenium: Powerful antioxidant, helps promote tissue healing and elasticity.*

Cysteine, or N­-Acetyl-­L­Cysteine, or NAC: It is the supplement form of cysteine, an amino acid. Amino acids are building blocks of protein and are found throughout the body. Your body converts the dietary supplement into cysteine, and then into glutathione, an effective antioxidant that fights free radicals in your body.*

Alpha-Lipoic Acid: "Miracle nutrient for the liver"1 promotes liver regeneration.*

Milk Thistle: Also helps your body to make its own glutathione.*

L-Taurine: Forming bile salts, which play an important role in digestion.*
Sources
1. http://whitakerwellness.com/2016/03/28045/
* These statements have not been evaluated by the Food and Drug Administration. This product is not intended to diagnose, treat, cure, or prevent any disease.
Customer Reviews for Lovaliver®
Customer Reviews
Based on [[ list.length ]] reviews
[[ totals['5'].percentage ]]%
([[ totals['5'].count ]])
[[ totals['4'].percentage ]]%
([[ totals['4'].count ]])
[[ totals['3'].percentage ]]%
([[ totals['3'].count ]])
[[ totals['2'].percentage ]]%
([[ totals['2'].count ]])
[[ totals['1'].percentage ]]%
([[ totals['1'].count ]])
[[ review.form.reviewer_name[0] ]]
Verified Buyer
[[ review.form.review_title ]]
[[ review.form.review_body ]]
Frequently Bought Together