[[ Shopify.formatMoney(10800 * global.rate) ]]
$108.00
Pao V "FM"® is a dietary supplement composed of Pao pereira extract (Geissospermum vellosii) and "Quassia amara" powder. These two ingredients act synergistically to bring to the body their complementary benefits.* Named after former French President François Mitterrand, Pao V "FM"® offers the strongest commercially available dose of Pao pereira (almost twice as much Pao pereira extract as Pao V®).
Product Details
Each Pao V "FM"® capsule contains 210 mg of a concentrated mixture of the Pao pereira extract (the same as for Pao V®) and Quassia amara powder, a substance known to moderately increase the acidity of the stomach,1 and recognized for its toning and digestive qualities.*
Decoctions of Pao pereira and Quassia amara have been used for centuries by the people of the Amazon, and their traditional use is well documented.
Pao pereira intervenes in support of our immune system, our body's natural defense, thus allowing normal physiological activity. It helps the body's immune defense system to physiologically neutralize and clear unwanted cells.*2
Content: 100 capsules of 210 mg of bark extract of Pao pereira and Quassia amara.
Suggested use:  As a dietary supplement, take up to 10 capsules per day with a full glass of water, or as recommended by a healthcare practitioner. Do not exceed the recommended daily intake. Food supplements should not be used as a substitute for a varied diet and a healthy lifestyle.
Recommendations: Keep out of reach of children. Consult a healthcare practitioner before use if you are pregnant, nursing, have a medical condition or are taking any prescription medication. Our formulation does not contain any known allergens. However, while our Manufacturers take steps to minimize the risk of any cross contact, we cannot guarantee that any of our products do not contain trace amounts of, and are safe for consumers with peanut, tree nut, soy, milk, egg, shellfish or wheat allergies. Avoid taking silica at the same time as Pao pereira.
References:
1. Natural Medicines Comprehensive Database, 1999, p.773.
2. L. Le Goff, M. Wicker, M. Beljanski, "Reversible biophysical changes of DNAs from in vitro cultured non-tumor cells". Med. Sci. Res., 16, 1988, pp. 359-361.
SAFE & NONPRESCRIPTION INGREDIENTS
210MG PAO PEREIRA EXTRACT
Our Story Behind The Product
Traditional Use
Pao pereira (Geissospermum vellosii) and Quassia amara powder (Pao tariri) have been used for centuries by South American Indian tribes. Those ingredients act synergistically to bring to the body their complementary beneficial effects: Pao pereira supports the immune system and fights viral infections, while Quassia amara powder supports the digestive system.*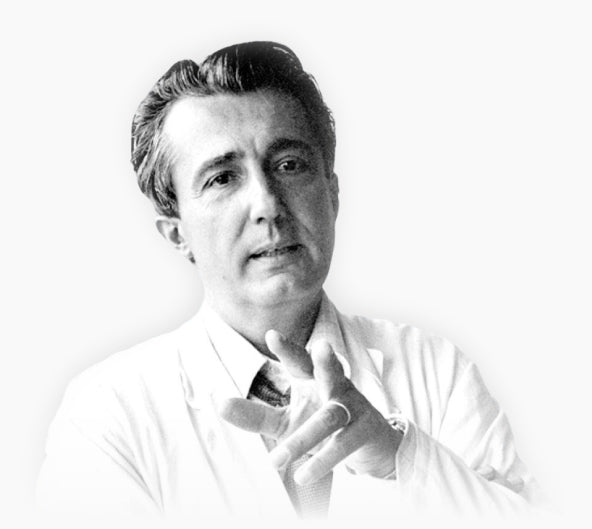 Mirko Beljanski PhD (1923- 1998)
A French scientist working at the Pasteur Institute in Paris, perfected his exclusive extraction methodology of Pao pereira, and added some Quassia amara powder to create a unique and exclusive blend. This combination helps our body to neutralize and evacuate all undesirable or abnormal cells.*
Doing The Right Thing, One Capsule At A Time
Maison Beljanski engages only in fair trade and proudly supports its local partners. Pao V "FM"® is made of fair trade ingredients that provide local harvesters with a stable source of income that improve their economic prospects. Then the powder is encapsulated in vegetarian capsules, and packed in recyclable bottles.
* These statements have not been evaluated by the Food and Drug Administration. This product is not intended to diagnose, treat, cure, or prevent any disease.
Customer Reviews for Pao V "FM"®
Customer Reviews
Based on [[ list.length ]] reviews
[[ totals['5'].percentage ]]%
([[ totals['5'].count ]])
[[ totals['4'].percentage ]]%
([[ totals['4'].count ]])
[[ totals['3'].percentage ]]%
([[ totals['3'].count ]])
[[ totals['2'].percentage ]]%
([[ totals['2'].count ]])
[[ totals['1'].percentage ]]%
([[ totals['1'].count ]])
[[ review.form.reviewer_name[0] ]]
Verified Buyer
[[ review.form.review_title ]]
[[ review.form.review_body ]]
Frequently Bought Together